In a thrilling match-up, the Marion Center Stingers showcased their incredible skills and played a remarkable game against the United Valley Lions. Although the Lions' aggressive defense ultimately secured the win, the Stingers outgained them 237-149 and secured four more first downs, a testament to their outstanding performance.
The game started with intense action as both teams showcased their defensive prowess. United Valley's Drew Gdula had an impressive sack on Stingers quarterback Camden Rising, resulting in an 11-yard loss. The Lions' defense continued to dominate as Rising himself made a memorable sack on Isaac Worthington. This strong defensive display by both teams set the tone for a highly competitive match.
United Valley eventually secured the first points of the game when Caden McCully returned a punt 31 yards before charging into the end zone with an impressive six-yard run. Collin Nedrich's successful point-after kick solidified the Lions' 7-0 lead, which they carried into the final seconds of the first quarter.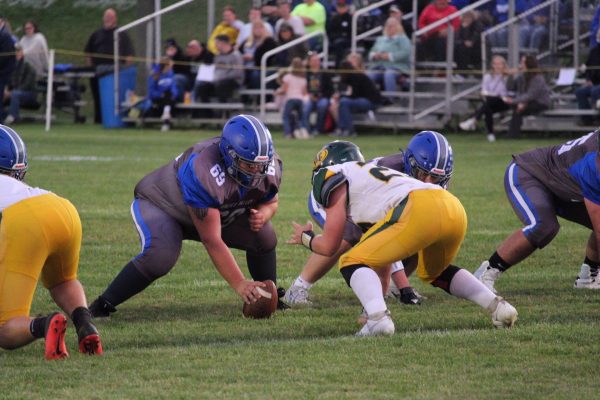 The second quarter saw a fierce comeback from the Stingers. They embarked on an impressive 12-play, 70-yard drive, with Rising connecting with Mason Ploskunak for a remarkable 36-yard touchdown pass. The Rising-to-Ploskunak duo demonstrated exceptional chemistry throughout the game, connecting five times for a total of 96 yards.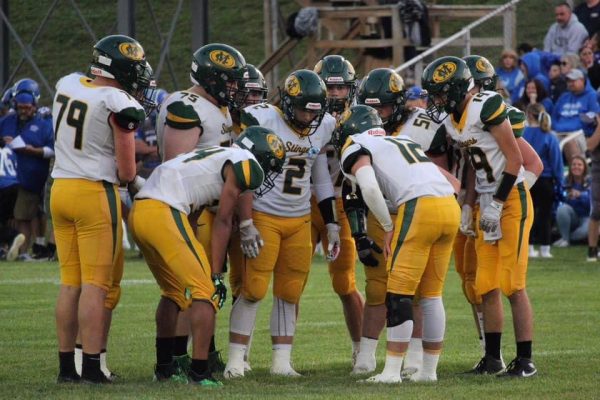 Marion Center coach Adam Rising praised the dynamic partnership between Rising and Ploskunak. "It's truly a great pair," Coach Rising acknowledged. "With Mason's ability to gain those tough yards up the middle and Camden's accuracy and skill, they make a formidable combination. They work well together, and it showed on the field."
Despite a blocked extra-point kick by United Valley's Evan Thomas, the Stingers continued to fight their way back into the game. With just 5½ minutes left in the half, the Lions held a narrow 7-6 lead, showcasing the intense competition between the two talented teams.
Although the Lions eventually secured the victory, the Marion Center Stingers' impressive performance and determination were evident throughout the game. Their resilience and skill on the field captivated the audience and showcased their potential for future success. Despite the outcome, the Stingers have much to be proud of and will undoubtedly continue to excel in their upcoming games.